CoalCity News Update
Dec 3, 2011
COALCITY NEW MEMBER INDUCTION AND END OF YEAR PARTY
COALCITY

SOCIAL CLUB'S BI-ANNUAL
INDUCTION OF NEW MEMBERS & END OF YEAR PARTY
FURTHER INFOMATION WILL FOLLOW


Who's Online
Currently active users: 0
Members currently online:
0
(0 among them invisible)
Guests currently online:
0
Welcome to CoalCity Social Club!
CoalCity Social Club is a non political, non religious Association formed to create a veritable forum for social interactions of its members. The Club promotes brotherhood, love, unity and mutual understanding among the members. Further, the Club encourages its members to work together in order to achieve greater love and unity, hence the motto: ONE for ALL and ALL for ONE in good times and in bad times.
We, the General Assembly welcome you to
CoalCity Social Club, Inc. DFW, Website
COALCITY SOCIAL CLUB IS WISHING ALL COALCITY WOMEN
A HAPPY MOTHERS DAY. YOU ARE THE BEST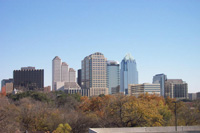 CoalCity Social Club Austin Chapter have been inducted!
The grand induction took place on November 13, 2010.
Watch out for the induction pictures soon!